THURSDAY, SEPTEMBER 2 8 PM
RESCHEDULED: Neko Case
With special guest AC Newman
PRICING INFO
| | |
| --- | --- |
| $54 | Orchestra 1 |
| $44 | Orchestra 2 |
| $37 | Balcony 1 |
| $31 | Balcony 2 |
This event, most recently rescheduled for June 27, 2021 has been rescheduled to Thursday, September 2, 2021 at  8 p.m. Ticket buyers wishing to attend the rescheduled date should simply retain their current tickets and present them at the door on the newly scheduled date. Those who are not able to attend the rescheduled date are eligible to request a refund at the original point of purchase, but are asked to consider donating the cost of their tickets to the non-profit Sheldon Arts Foundation. Refunds should be requested by September 1, 2021 through MetroTix at 314.534.1111 or at online@metrotix.com.
Neko Case is the consummate career artist, with a fierce work ethic and a constant drive to search deeper within herself for creative growth. Rolling Stone calls her "one of America's best and most ambitious songwriters."
In 2018, Case released her latest album, Hell-On, five years after her last solo project, The Worse Things Get, the Harder I Fight, the Harder I Fight, the More I Love You. In the interim, she sang on Whiteout Conditions, the 2017 release from longtime bandmates the New Pornographers. The year before that, she released a vinyl box set of her solo work and joined k.d. Lang and Laura Veirs on the case/lang/veirs project.
She set to work on her new record looking for not just new stories but also new sounds. This time, she wanted to put herself in a setting far away from everything she knew. She recalled Björn Yttling's skill with Lykke Li, Camera Obscura, and his own band, Peter Bjorn and John. The two met over breakfast in Washington, D.C., and decided to team up. By the time she went to Sweden in the fall of 2017, Case had already written songs with longtime collaborator Paul Rigby, laid down vocal and guitar tracks at WaveLab Studio in Tucson, and built Carnacial Singing, her recording space in Vermont. But in the middle of her stint in Stockholm, with the finish line in sight, she received a surreal 3 a.m. call telling her that her house was burning and would likely be completely destroyed. She felt panicked and helpless.
She was hell-bent on not losing sight of the goal, reminding herself there was still beauty in the world and in the process of making music. She decided to climb inside her role as producer and wield it more directly. It just meant owning what she was already doing.
The record that came out of this reckoning delivers both familiar Neko Case and something different. Death, extinction, exploitation, tides, animals and adoration all blend recognizably. Case's trademark narrative gaps, just large enough for listeners to enter each song, likewise remain. As with previous albums, Fox Confessor Brings the Flood and Middle Cyclone, Hell-On spins away from conventions of story, slipping into real life, with its fierce mess and blind catastrophes.
"I'm writing fairy tales, and I hear my life story in them, but they're not about me," Case says. "I still can't figure out how to describe it. But I think that's why we make music or write things. You've got to invent a new language."
Ticket Limit: 6
A $1 charity donation will be added to each ticket purchased. Neko Case has partnered with PLUS1 to support Peer Solutions and their positive youth leadership and development program designed to prevent harm before it begins and engage lifetime ambassadors of positive change.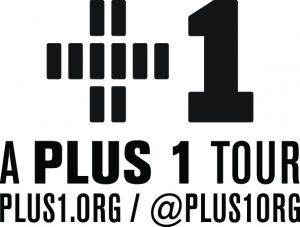 SPONSORSHIP
Neko Case, "Bad Luck"

Neko Case, Spotify playlist

Neko Case, "Hell-On"